TODAY IS THE DAY!
IT'S HERE!!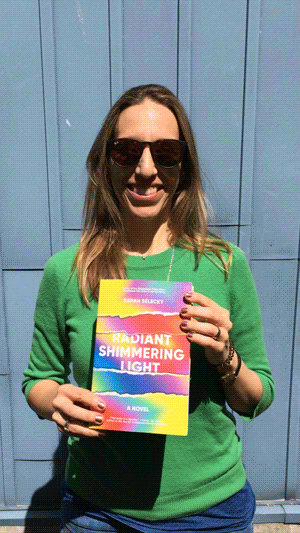 If you're in Canada, you can buy your copy of Radiant Shimmering Light today!

-----
** Toronto readers, Please join me at my book launch! **
Type Books on Monday, May 14th at Type Books on Queen St. W. (RSVP on Facebook)
-----


How to get your copy, if you can't be at the launch: Go to your local bookstore, Indigo/Chapters online, Amazon, iBooks, or Audible.com.
For fun, here are some actual recent texts from my friends, as they read early copies:

I wish I could bail on everything and just devour this book!!! I AM LOVING IT!
— my friend Carrie

You are hilarious!
— my friend Scott

Losing my mind. Your book is so f*#king amazing.
— my friend Annie

Oh Sarah I love this book so much. I can't type anything proper because it could never be everything.
— my friend Hannah
They're my friends, though, so obviously they have to say nice things. I'm so curious what you will think of it.
xoxo,
  
---
Categories