Quiet Mind, Deep Writing: A Writing Retreat in Tuscany
Fattoria Del Colle Tuscany, Italy
5-day writing workshop retreat
Rescheduled for April 24–30, 2022

Join me for a week of deep writing in the heart of Tuscany.
Spring is my favourite time to go on retreat, because equal hours of daylight and darkness make the daily routine feel balanced and whole, without effort.
Italy is perfect in late April: the wisteria is in bloom, the sun is warm without being too hot, and the trees are alive with songbirds.
If you're stalling or circling around writing something new, this is the perfect time and place to start it. You can also bring a craft question or a writing problem that feels unsolvable, and we will look at it together. It would be an honour to be your guide in this master class for writers of all genres.  
Find out more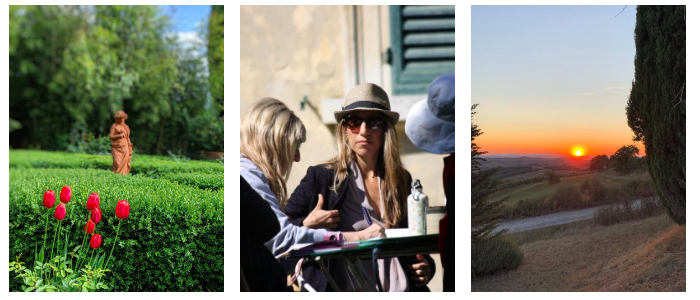 Categories